From Raw Materials to Production Solutions
at Competitive Prices and with Quick Response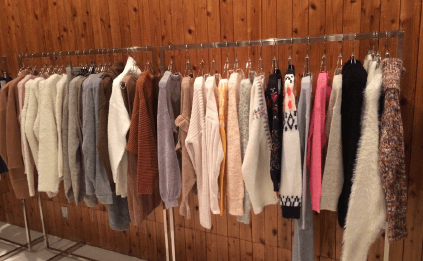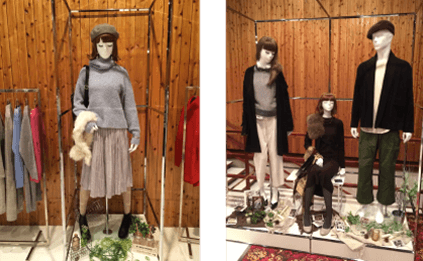 The Knitted Apparel Division provides mostly knit and jersey cloth products, carrying out operations along the entire supply chain from planning to production and sales. We provide products that match our customers' needs by negotiating the production bases, cost, and delivery deadline. Our strengths are cost competitiveness and quick response due to being able to provide everything from raw materials and production solutions for the short cycles of fashion markets.
One of the elements supporting business development and expansion is our production based in Asian regions, which is mostly concentrated in China (Weihai and Shanghai districts). Production bases are selected in accordance with the plan, product, conditions, and requirements using the special features of the country, region, or factory. We are constructing a business framework that is optimized for our operations. We also have numerous amounts of people working hard in all the stages of product creation from planning to production and sales. The hands-on approach that permeates our division allows us to continuously provide products that are timely and appropriate for the market.
In order to continue to expand and develop, we will work to further strengthen our solid manufacturing base, achieved through rapid decision-making and prompt innovations, and competitive prices, as well as our capabilities for flexible responses to sudden market fluctuations in the middle of a season, with the goal of continuing to be a good business partner chosen by our customers.