Sales of Various Textile Products
and Sundries Focusing on Women's Products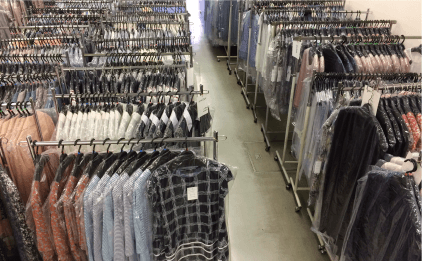 This company was established in 1987 as a wholly-owned subsidiary of TAKISADA-NAGOYA.
This company sells various textile products, focusing on women's products, to wholesalers and retailers across Japan with the goal of contributing to society by maintaining a steady supply of good products at reasonable prices.
Company Overview
Name
SECTION ONE CO., LTD.
Business Operations
Sales of various textile products and sundries focusing on women's products
Established
Oct. 20, 1987
Representative
President and CEO Fumihiko Goto
Address
TAKISADA-NAGOYA Annex Bldg., 1F 2-5-15 Nishiki, Naka-ku, Nagoya City 460-0003
TEL: 052-201-0791 FAX: 052-221-8652
Capital
10 million yen
Employees
6 persons
Financing Banks
MUFG Bank
Sales
Wholesalers and retailers
Supplier
TAKISADA-NAGOYA CO.,LTD.