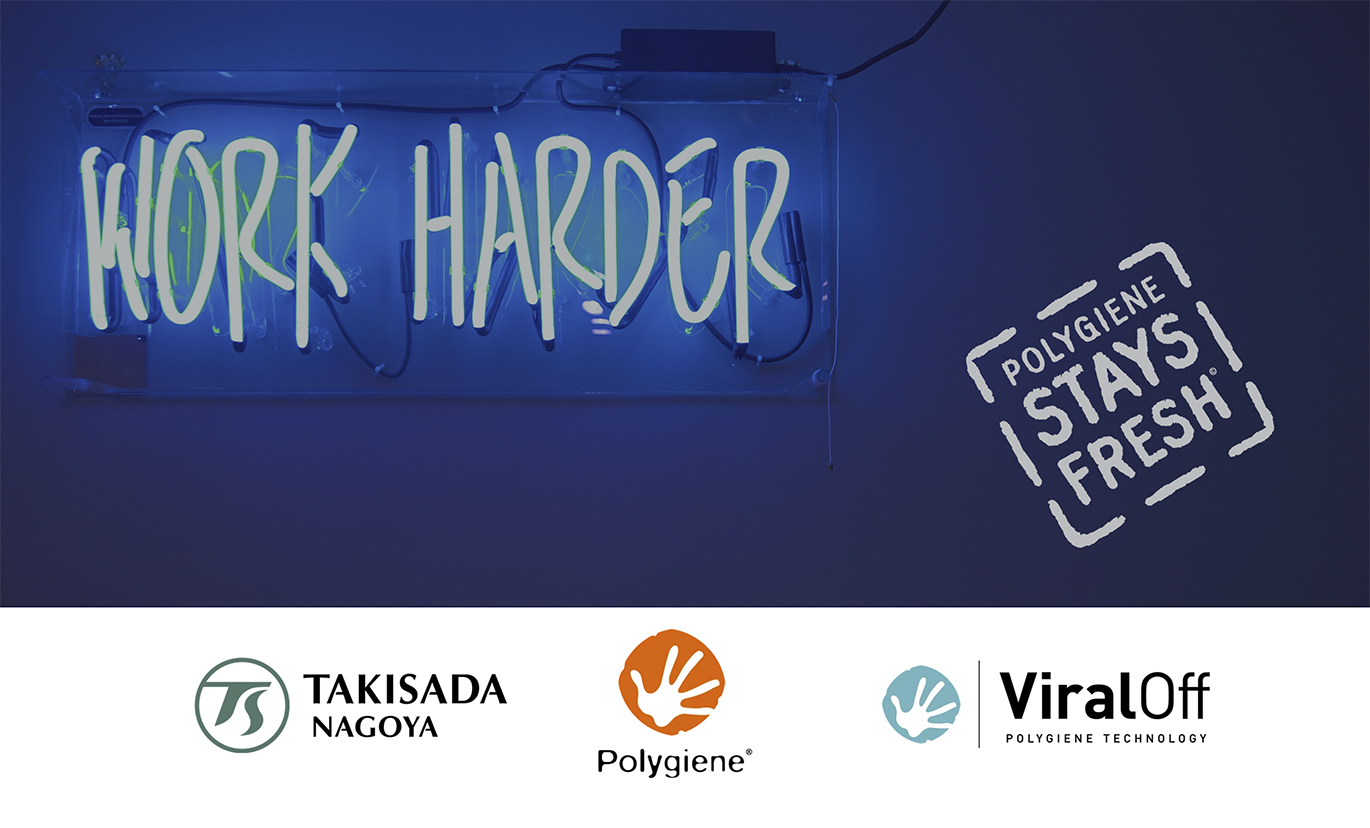 ▲Click above image.
Takisada-Nagoya Co. Ltd has officially signed a supplier agreement with Polygiene AB.
Kindly click above image to explore the story!
POLYGIENE : Deodorant and antibacterial processing
ViralOff : Antiviral processing/Anti-microbial processing
These treatment can be applied any fabric from our collections.
※( except wool composition consists 50% more. )
Kindly contact us for the conditions!