Founded in1864

In 1864, Sadasuke Taki Senior left his hometown, Higashinomura Village (Niwa District, Owari Province), and moved to the town of Higashiman-cho in Nagoya.
He inherited a silk shop "Kinuya Sadasuke" and
worked as a kimono and fabric wholesaler.
History of Sadasuke Taki Senior and
Takisada Shoten Company
Beginning of Meiji Period

Sadasuke Taki divided his assets into three sections: kimono wholesale business, financial service business, and real estate investment.
1875-76

Sold Kyoto-style kimonos, Kanto-style kimonos, and locally produced fabrics.
1882

Established the Nagoya Bank (one of the predecessors of Tokai Bank, now merged into MUFG Bank, Ltd.) together with Hyoemon Taki. Sadasuke became the president of the bank.
1887

Established Owari Textile Company (one of the predecessors of Toyobo Co., Ltd.) together with Hyoemon Taki and appointed Masaka Okuda as its representative incorporator.
1888

Established the Kyoto branch office.
1889

Started the manufacturing division by establishing the Kinusadashoku Factory (Nishishin-cho,Nagoya).
1890

Sadasuke was elected as a board member at the first board member election for the Nagoya Chamber of Commerce (7 out of its 35 members worked in the textile industry).
1892

Moved Kinusadashoku Factory to Toneri-cho and changed its name to Nagoya Weaving Limited Partnership Company.
1896

Established Teikoku Textiles Co., Ltd. together with Hyoemon Taki and Joemon Kasugai. Established Sanryusha Limited Partnership Company (a yarn-making factory) together with Momozo Taguchi and Yasuhei Mogi. Invested in Gifu Silk Fabrics Co., Ltd.
1897

Established the Takisada Banking Division Regulations and Takisada Trade Division Regulations at the first executive board meeting. The Banking Division was later renamed Main Business Division. The Trade Division later became part of Takisada Partnership Company.
1899

Formed a kimono sales group (Gofuku Ichibangumi) with ten leading wholesale businesses in Nagoya.
1903

Held a pledge ceremony where Sadasuke established the Taki family precepts. Sadasuke Taki Senior died, aged 58. His eldest son, Shotaro, succeeded to the lineage and took the name Sadasuke Taki.
1906

Established Takisada Partnership Company and its Osaka branch office.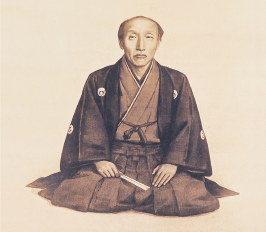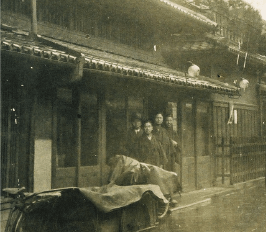 Takisada Partnership Company Era
1908

Established Export Division at the Osaka branch office. Visited a number of cities in the United States.
1910

Sadasuke Taki Junior traveled around twelve European and American countries. Went on a business trip to Korea.
1912

Sadasuke Taki Junior became the managing director of the Nagoya Bank. Established Korea Enterprise Co., Ltd.
1913

Went on a business trip to Taiwan.
1917

Osaka branch burned down. Trade Division established at the Nagoya headquarters.
1918

Established branch offices in Shanghai and Hong Kong.
1921

Closed the Hong Kong branch office.
1924

Orders skyrocketed in Nagoya and Kansai regions due to the Great Kanto Earthquake.
1927

Exports plummeted due to a financial crisis, which led to a devastating economic depression influenced by the worldwide Great Depression.
1932

Downsized personnel.
1933

Closed the Shanghai branch office.
1936

Started construction of a new head office building.
1937

Completed the new head office building.
Public limited company
(From the First to Second Period)
1940

Established Takisada Shoten Co., Ltd.
1943

Changed the company name to Takisada Co., Ltd.
1945

Lost all 11 overseas offices at the end of the war.
1947

Hired new employees for the first time after the war.
1948

Wool products took the lead in this period. Transactions with registered trademarks gained momentum, and transactions with official textile products accounted for the majority of the sales volume.
1950

Held the first "Meiryukai" (a social event held for the clients and textile related businesses). Completed the construction of a dormitory for single employees at the Nagoya headquarters.
1953

Sales volume reached 5 billion yen.
1954

Integrated the Kyoto branch office and completed the construction of a new Osaka branch office building.
1955

Completed the moving, renovation, and expansion of the headquarters office building.
1958

Implemented management innovation at the Osaka branch office and the headquarters.
1959

President Junjiro Taki became Vice President of the Nagoya Chamber of Commerce on February 10.
1960

Masanosuke Ishida, Managing Director, passed away at the age of 61 on August 19, and Shohei Watanabe became Senior Managing Director.

Sales volume reached 10 billion yen.

Completed the expansion construction work on the fourth floor of the Osaka branch office building on November 9.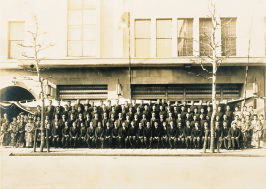 Public limited company
(From the Second to Third Period)
1962

Established a Tokyo liaison office of the Nagoya headquarters in Toyoshima-cho, Kanda.
1964

Celebrated the company's 100th anniversary. Changed the company logo from to TS
1967

Established Takisada American Corporation in New York.
1970

Sales volume reached 50 billion yen.
1975

Sales volume reached 100 billion yen. Established Nagoya Product Center.
1979

Completed the construction of a new Tokyo liaison office building in Hama-cho.
1980

Sales volume reached 150 billion yen. Sueo Taki became President on April 1.
1985

Sales volume reached 200 billion yen.
1987

Established Section One Co., Ltd.
1989

Recorded a sales volume of 229.1 billion yen (with a profit of 11.1 billion yen), the largest in the company's history.
1991

Started carrying out business operations in the new Nagoya headquarters building. Moved the Tokyo liaison office to the current location.
1993

Established Bien Co., Ltd.
1994

Celebrated the company's 130th anniversary.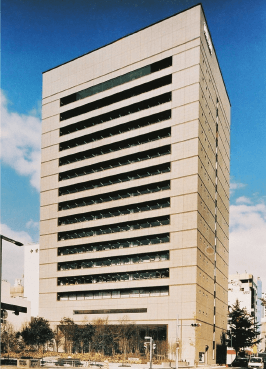 Public limited company
(From the Fourth Period to the Present Day)
1999

President Kinichiro Taki passed away on June 28.
2000

Completed the Shinhigashiyama dormitory.
2001

The company split on August 1. Sueo Taki became Chairman and President of Takisada-Nagoya Co., Ltd., and Akihiro Taki became President of Takisada-Osaka Co., Ltd.
2002

Junjiro Taki, Senior Adviser, passed away on May 4. Kiyotaka Taki, Executive Director, passed away on August 19. Masayuki Taki became President of Takisada-Nagoya Co., Ltd. on August 1.
2005

Established TAKISADA(SHANGHAI) CO.,LTD.
2008

Ryuta Taki became President of Takisada-Osaka Co., Ltd. on April 1. Participated at the Intertextile Shanghai exhibition in October to promote our products in China.
2009

Switched from an independent accounting system for each department to a division management system.
2010

Developed material across the company in January. Established new teams in April, specializing in exports across all departments. Made progress in expanding business in China and achieved good export results of made-in-Japan textiles in June.
2011

Expanded production in Southeast Asia in April. Established International Trade Promotion Department Takaro Taki, the honorary Chairman of Takisada-Osaka Co., Ltd. and the honorary Board Chairman of Takisada-Nagoya passed away and a memorial service was held in September. Participated at the Premier Vision exhibition for the first time.
2012

Established an Indonesian production site in April in addition to Chinese production. Strengthened the cooperation between divisions and invested in the factory in Indonesia. Sueo Taki, Chairman, passed away and a memorial service was held in September.
2013

Production of men's suits shifted to ASEAN countries in May. Created a ten-year plan for globalization reorganization in June. Expanded our production and sales network to China and ASEAN countries in August.
2014

Held a celebration ceremony for the 150th anniversary of Takisada in May.
2015

Participated at the Milano Unica exhibition for the first time in February. Established Takisada Europe B.V. in Amsterdam in September. Established the Material and Fabric Department in October.
2016

Acquired 100% ownership of the men's suits production factory in April, and established TAKISADA(CAMBODIA).
2017

Established TAKISADA(VIETNAM) as our Southeast Asia office in January.
2018

Kentaro Taki became President of TAKISADA-NAGOYA Co., Ltd. on August 1.