Stable Supply of Uniforms Adapted to the Changing Times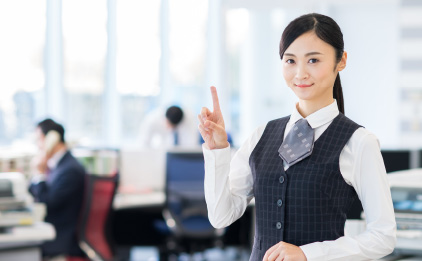 For our uniforms and functional clothing, we leverage our long-cultivated material development capabilities to create lighter uniforms that make work more comfortable, and clothing offering functionalities such as stretchiness and temperature control. In addition to office wear, we also offer work wear for people in the service industry and health care workers.

This division also offers school uniforms encompassing everything from the materials to the finished products. We work on manufacturing to help students, who will shoulder the future, have a comfortable and fulfilling school life. For our offerings of uniform materials and finished products, we also consider the impact on the global environment, plants, and animals. Achieving sustainability is a part of our business. Our manufacturing activities are not limited to within Japan, but also include everything from materials production to sewing in China and ASEAN countries. Rather than simply pursuing profit, we fulfill our social responsibilities and pursue manufacturing needed by society that is friendly both to the environment and household budgets.