Main Operations of Textile Sales and Collection of Trend Information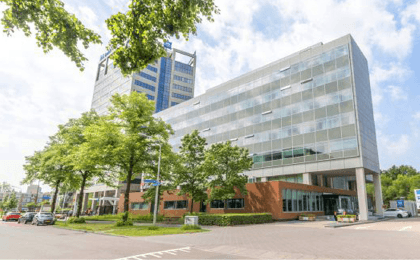 European sales consist of the following countries: Germany, Italy, France, Spain, Netherlands, UK, Sweden, and Turkey. This company provides hybrid solutions that combine both original products appropriate for individual markets as well as modifying products originally planned for the Japanese market for sales in European markets in order to satisfy all the needs of our customers in the region.
It also collects information about the leading-edge trends in Europe in cities such as Paris, Milan, London, and Amsterdam in order to plan and develop the next products based on these trends in collaboration with the International Trade Development Division.
Company Overview
Name
TAKISADA EUROPE B.V.
Business Operations
Trading company specializing in textiles (Wholesaling and general import/export of various textile products)
Established
Jan. 1, 2018
Representative
Takeomi Kuroda
Address
Prof.J.H Bavinklaan 3, 1183AT, Amstelveen, The Netherlands
Capital
200,000 Euro
Employees
2 persons
Sales
European apparel manufacturers
(Tommy Hilfiger, Hugo Boss, Giorgio Armani, Monclear, Zara,
Massimo Dutti, H&M, ARKET, Maje, Repetto, Adidas, etc.)
Sales to
UK, France, Italy, Germany, Spain, Switzerland, Belgium, Netherlands, Sweden, Denmark, Finland, etc.
Main Products and Operations
Menswear and womenswear fabrics (textiles and knitted materials made of natural and
synthetic fibers, and composite materials) and products