Challenges of a Global Scale Continuously Evolving on a Global Level
We are developing on a truly global scale
from extremely detailed market research
to procurement of raw materials, production bases,
and cultivation of new sales outlets.
We are connected by a global network reaching
across the countries of Europe, North America,
and Asia to provide optimal solutions.
One measure to that end is the establishment
of a subsidiary in Amsterdam.
We are expanding our exports to Europe and
actively pursuing third-country trading.
Additionally, we are using our wholly-owned
Cambodian factory to further strengthen
our company's internal manufacturing culture.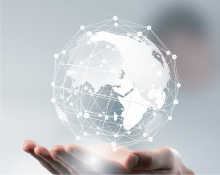 Affiliated Companies in Japan